'TheDSA' is the new limited-edition collectable merch project based on Aitor Throup's on-going drawing series 'The Daily Sketchbook Archives'. TheDSA challenges the conventions of traditional logo branding with its unique numerical visual identity and is Throup's first ever accessible, gender-neutral, ready-to-wear range of essential wardrobe pieces intended to be worn by everybody.

Each collection features a series of artworks specifically selected and strictly limited to the specific 'series' release, making every production piece a collector's item: once a sketch (and its relative number) is released, it will never be available again. This makes TheDSA an inherently collectable concept, with the ultimate objective being that every single piece appreciates in value over time.
The first collection introduces the project's signature aesthetic of white, minimal sportswear pieces showcasing Throup's idiosyncratic illustrated fantasy world merging with a bold and unique numerical identity system. Challenging the constraints of conventional branding, each organic cotton garment uses the precise archival number of each sketch as the 'branding identity': a refreshing alternative to the standardised aesthetics and limitations of ordinary logos.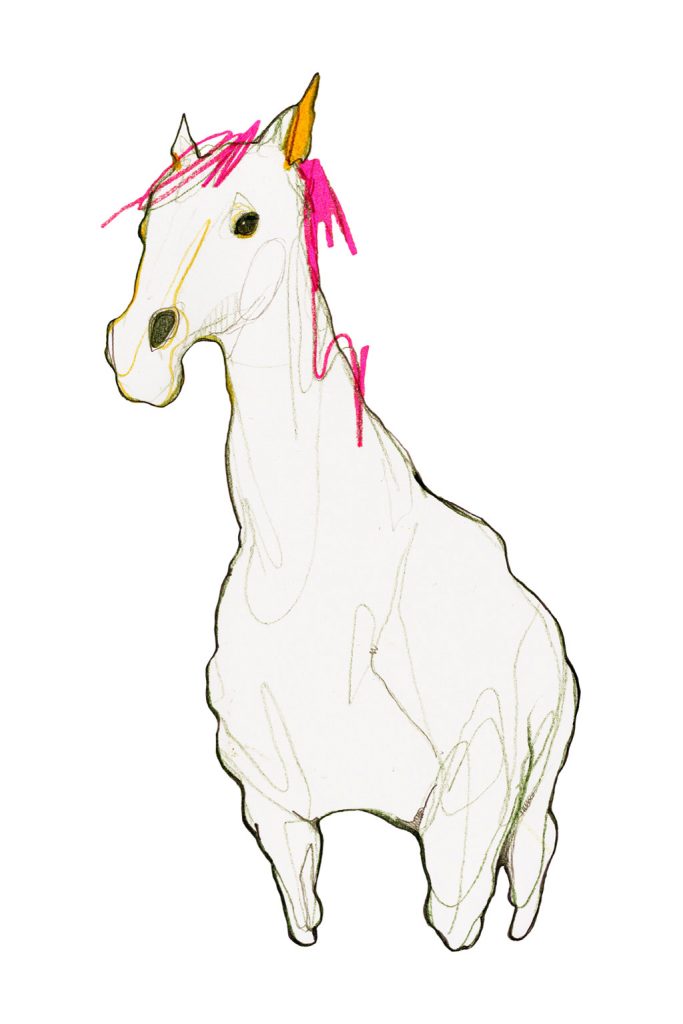 In May 2012, overwhelmed by the structure and restrictions of his own 'New Object Research' design manifesto, Throup's dissatisfaction with his own work led him to initiate his on-going drawing practice 'The Daily Sketchbook Archives'.
Every single day for over 8 years (3,000 drawings as of August 2020) Throup has been sketching and sharing a unique fragment of his imagination – over the years resulting in an expansive, immersive and seemingly infinite world of fantastical characters and stream of consciousness symbolism.
These drawings have become Throup's self-therapy, acting as daily meditations. The practice of sketching without an objective or specific purpose stimulates the right half of his brain, counteracting the typically left-brain approach to his conceptual and methodical design process.
Ultimately, The Daily Sketchbook Archives showcases and promotes a healthy balance between the left and the right brain. This is evident in the incidental aesthetic of the project: merging the colourful and expressive tones of the freeflowing sketches with the monochrome visual language of the archival numerical system. Throup has designed a system to conceptually represent the balance of the left and right halves of the brain: the balance of the mind and the soul.
TheDailySketchbookArchives
Aitor Throup has been drawing for as long as he can remember. Sketching is the primary component in all of his work, and the method by which he begins the manifestation of his ideas and designs. Throup also uses his drawings to simply play, to dream and to exercise his imagination. His philosophy is that we should all take time out of our daily routines to rethink what is in front of us and use our imaginations to simply take risks into the unknown.

"We are all stuck in a results-driven system. We are taught from a young age that success is in the end result, not in the process itself. But the most exciting results come from experimenting and imagining new things without having a concrete idea of the final result or purpose. I love the authentic aesthetics of incidental idea exploration." Aitor Throup, 2020